Please see the letter below from Thompson School District Superintendent Dr. Stan Scheer.  Thank you.
_____
August 15, 2016
Dear Students, Families and Community Members,
I arrived in Thompson School District to take on the role of superintendent in September 2012.  As a Wyoming native, the move back to this area from southern California was a tremendous opportunity for me to be closer to my family and to reacquaint myself with a region that I truly love.  One of the things that struck me the most upon my return was just how much this local community has changed.   As a young boy growing up in Cheyenne, I used to travel frequently through the Loveland area.  I have many good memories of fun times and great experiences in this community.  Re-visiting the area, I was struck by how much growth and advancement had taken place throughout the years that I had been gone.
As your superintendent for nearly four years now, I have been given an opportunity to see up-close and personal the amazing things that our students achieve every single day. I love the time I spend visiting the schools, which gives me a chance to see the wonderful impact that our teachers and support staff are having on our kids.  One of the greatest things about public education is that it truly serves as a melting pot for our society. Every day, students from all walks of life and backgrounds come together to learn as peers and to build lasting relationships.  It is truly a beautiful experience and if you have never had a chance to see this process in action, I invite you to visit one of our neighborhood schools and witness for yourself the amazing influence that our loving staff members have on each of our students.
One of the things that I immediately learned when I arrived in Thompson is that our staff and support committees are doing impressive work in spite of a multitude of serious funding challenges.   Since 2010, the State of Colorado has drastically cut back on its funding support for education.  This has led to a total of over $101 million that Thompson School District is owed statutorily, but that the state has not provided due to the downturn in the economy.  As the economy has recovered within the state, the same cannot be said for the budgets of Colorado's school districts, which are continuously expected to provide ever-growing services utilizing an ever-shrinking budget.  Here in Thompson, we have done all that we can to keep those budgeting challenges out of the classroom as much as possible.  But it hasn't been easy.  It has created some significant problems for our students.  For example, our ability to keep up with our needed curriculum replacement program for students has been deeply impacted.  Our fleet of school buses is in significant need of additional funding support to address overhaul and replacement.  From a facility perspective, the average age of schools in the district is now over 46 years old, with some approaching the century-level of service.  Overall, schools and support buildings have an estimated $72 million in needed maintenance and repairs.
The financial challenges for our district are certainly daunting.  However, I am deeply encouraged by the commitment and hard work that has been undertaken by our district's Master Plan Committee to address these challenges in a very thoughtful and intelligent manner.  Their effort over the past two years has led to the proposals below that are currently under review by the District's Board of Education.
This coming Wednesday, August 17, at 6 p.m., the Board of Education meeting will feature its regular monthly public input session.  I invite you to share your thoughts with the Board on these two proposals that are under consideration.  A special meeting of the Board has also been set for Wednesday, August 24, at 6 p.m. to make a final decision on whether to place these items on the election ballot this fall.  The Board will be welcoming public comment at that meeting as well.  Both meetings will be held in the Board of Education room at the district administrative building, located at 800 South Taft Avenue in Loveland.  For more information on the Master Plan Committee's work, please visit www.thompsonschools.org/thompsonreinvented.
This is a critical moment for our school district and community.  The proposals before the board, and if approved by the public this November, represent the most significant restructuring of our district since its founding in 1961.  I believe the strength of the plan is how it benefits all of our communities and gives us a chance to reinvent education together.  Please ask yourself, as I have, "Where do we want our school district to be in the next five or ten years?" "What kinds of services and opportunities do we want to ensure are in place as our community continues to grow?"  I hope you will take some time to learn more about the Master Plan Committee's work and the needs that they have identified.
It is truly an honor to serve as your superintendent.  On behalf of all of the families and staff members of Thompson School District, thank you for your support of our future and our greatest community strength – the 16,000 students who grace us with their presence each day in Thompson.
Sincerely,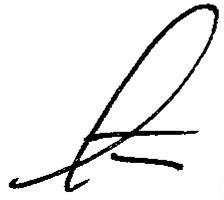 Dr. Stan Scheer
Superintendent
Thompson School District

What Is Under Consideration by the Board of Education?

An annual property tax mill levy override (MLO) in the amount of $11 million that would be used for:
-Narrowing an average salary and compensation gap of 14% with our nearest competitors so that the district can attract and retain quality employees.
-Restarting our curriculum and textbook replacement program that was stalled due to the average $14.5 million of annual cuts enacted under the Negative Factor in the Colorado School Finance Act.  While we would normally replace curriculum annually on a seven-year subject cycle, we have only been able to do one curriculum replacement since 2010.
-Restarting our school bus replacement program that was also stalled due to the Negative Factor in the State School Finance Act.  Today, we maintain 36 buses that have passed their due dates for replacement.
*An estimated 7.1265 mills for MLO funding based on 2016 assessed valuations.  This translates to an estimated tax impact of $4.73 per month per $100,000 of residential property value.
A bond in the amount of $288 million that would be used to:
Repair: $72 million in facilities maintenance needs that have accumulated since the state dropped the Capital Reserve fund within the Colorado School Finance Act to 0% in 2010.  Like most districts in Colorado, Thompson schools are falling into disrepair.
Renovate:  Renovations at Thompson Valley High School, Bill Reed Middle School, Berthoud High School and conversion of the current Loveland High School into a K-8 school would help modernize our schools.
Reinvent: Over 1,800 students from our community enroll in other public school districts.  In addition, eleven of our elementary schools now have an enrollment of fewer than 300 students.  Meanwhile, growth continues in our community far away from where we have classroom space.  By building two new schools, we can consolidate some small schools in older buildings and offer more choices of neighborhood K-5 and K-8 schools across the district, as well as position the district for continued growth in the region.
*An estimated 9.830 mills for bond redemption.  This translates to an estimated tax impact of $6.52 per month per $100,000 of residential property value.

All bond expenditures would be publicly reported on an annual basis.  All projects would also include oversight by citizen committees, as provided by Board policy.  The district's budget documentation would also include detailed expenditure information regarding bond and MLO funding.